Nestled within the famous Cyclades archipelago, on a breathtaking island shaped by time, One&Only Kéa Island will soon become one of Greece's most anticipated new resort openings, emerging to bring untold stories and unseen beauty to life.
Hellenic in style, contemporary in spirit, the resort will showcase authentic cuisine, blissful wellness, inspiring local adventures, and matchless relaxation under the
Greek sun. With a collection of a limited number of One&Only Private Homes now available for purchase, a slice of One&Only can now be yours to own.
This villa is one of four remaining 3 bedroom villas, encompasing a plot of 3248 square meters with over 400 square meters of internal space, 225 square meters of external covered living area providing a total of 1330 square meters of living area in total.  Each home has been carefully designed to the exacting standards required of any One&Only home. With private pools, covered and uncovered external spaces, enjoying a privilaged position overlooking the stunning bay and resort beyond.
Plot: 3248 sq m
Villa: 400 sq m
Total Living Area: 1330 sq m
Owner Benefits include:
RESORT ACCESS
All homeowners enjoy complimentary access and use of One&Only Kéa Island resort facilities*, including the world-renowned Chenot Spa and the laid-back yet eclectic beach club. *Subject to availability and prior booking.
FREEHOLD OWNERSHIP
Our collection of One&Only Kéa Island Private Homes are Greece's very first freehold branded private homes in a gated and fully serviced community – just one of the special wealth of privileges and benefits your home ownership brings.
A WORLD OF PRIVILEGES
As a One&Only Private Home owner you gain access to a network of privileges, across the One&Only world. From exclusive events and priority bookings, to preferential rates, and special savings*, you can enjoy more of what you love in your backyard and beyond. *All benefits and savings are based on seasonality, availability and prior booking – subject to final negotiations with third parties.
PRIVATE HOMES RENTAL PROGRAME
The One&Only Private Homes Rental Programme is designed to give One&Only Private Home owners complete flexibility. Owners participating in the Rental Programme will have the option to retain their home for personal use or place their home into the hotel inventory at their One&Only Resort. The Rental Revenue generated by the Private Homes will be shared between the One&Only Private Home owner and the Resort on a 50%-50% basis, and is subject to further deductions. Please contact the dedicated One&Only Private Home sales team for further information.
FRIENDS AND FAMILY
Feeling at home means having loved ones around you, so we welcome your friends and family like extended members of our own circle.Immediate Circle:
One&Only Private Home owners and immediate family members will have exclusive access to a 20% discount* on room, suite and villa bookings at any One&Only resort, plus 20% discount* on food and beverage, spa, retail and resort à la carte services provided directly by the property's operational team.
*Available discounts are based on seasonality, availability, and prior booking – subject to final negotiations with third parties.Wider Circle:
A wider network of friends and family are also welcome to stay within the home, provided that their stay has been authorised by the homeowner, and that a list of their names is given to the dedicated One&Only Private Homes services team in advance. Friends will be subject to a resort fee and owners' benefits and discounts will not be extended to them.
HASSLE-FREE LIVING
Homeowners will have a dedicated One Contact, who will ensure every home owner's experience is effortless and hassle-free. One Service fee covers management services related to the Private Home including administration, routine home and common area maintenance.
LOCATION
Kea island, also known as Tzia, sits in the Aegean Sea, south of Attica-Athens and belongs to the Cyclades group of Greek islands. Kea is a verdant island with 31 beaches, while it boasts a wonderful landscape and archaeological antiquities. It is just an hour away from the port of Lavrion in Athens and is the closest to Athens inhabited Cycladic island.
TRANSPORTATION
Located in the famous Cyclades complex, One&Only Kéa Island is a 60-minute ferry ride from Athens Lavrio Port, 30-minute ride by the resort's private rib, or 10-minute helicopter trip from Athens International Airport.
To find out more about this villa or indeed any of the One&Only private homes available at Kea Island, please don't hesitate to reach out directly.
NB: Images displayed are not of the villa but either renders, and further resort imagery. Floorplans are indicative and vary depending upon location.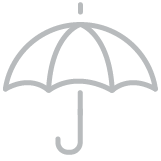 Experience
Unlimited access to our brokers all with at least 10 years experience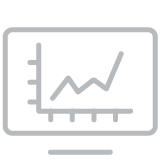 Knowledge
Broad market knowledge with precise property advice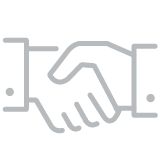 Network
A collaboration of leading property people locally and worldwide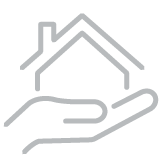 Property Matters
Everything to do with your property, carefully curated