1. The London Broker commitment to your Privacy
The London Broker respects your privacy and your desire to understand how your information will be handled and used.  This policy explains how we collect, use and store your information.  Using your information in a way that you are comfortable with and keeping your information secure is an integral part of the luxury service we aim to provide.  The London Broker will ensure that all information protection and customer legislation standards are met when handling any of your personal information.
References in this Privacy Policy to "we", "us" and "The London Broker" are to Arsea Ltd (company number 10420699), whose correspondence address is 12 Hay Hill, Mayfair, London, W1J 8NR.
2. What information do we collect and how do we use it?
When you engage in our residential property services (sales, lettings property search or property management) with any of our brokers on the telephone or online, we will collect as necessary information to ensure that we can fulfil your chosen service.  You provide us with your information directly when you engage our property services, sign up to our newsletter or register to take part in a promotion. The following are examples of information we collect from you:
Name
Email address
Postal address
Username and password
Telephone and/or fax number
Date of birth
Demographic information
Payment information (such as a credit card) and bank account details
Future communication preferences
Telephone number and recordings when you call our offices.
If a transaction requires a payment by card, we need to collect your payment information to process card payments.  We will also need to ask for additional information from you, for example to prevent fraudulent transactions and to comply with anti-money laundering obligations.
We may use third party service providers such as referencing agencies, solicitors, other estate agents, mortgage brokers, surveyors and developers.
Due to the exclusive nature of our business we may also obtain information about you from other sources, including publicly available sources, such as the Land Registry, social media platforms or referral agents etc. Examples of information we may collect from other sources are:
Name
Postal address
Email address
Date of birth
Income level
Publicly observed activities or information made available by you to the public, such as blogs, videos, internet postings and user generated content.
The following are examples of how we may use the information we collect:
Answer your questions or respond to your requests
Develop new services
Enrol you in programs or offers that you request
Create and manage your account
Process payment for purchases or other services
Protect against or identify possible fraudulent transactions
Telephone you or send you email and/or postal messages with information about The London Broker products and other content we believe to be of interest to you
Develop and provide Marketing tailored to your interests
Allow you to participate in social sharing on our websites.
3. Managing your Marketing Preferences
At any point that you interact with us, you may be given the opportunity to opt-in to receive The London Broker marketing communications. The London Broker will only send you marketing communications where you have consented to receive them.  To ensure that you are still happy to hear from us we will check back every two years.
If you have opted in to receive marketing communications from us you can manage your preferences by either coming into one of our offices, emailing enquiries@thelondonbroker.com (quoting "Security and Privacy Enquiry"), by phone on 020 7193 9969 (UK) or by clicking on the unsubscribe link in the footer of any marketing emails that you receive from us. You can also update your preferences at any time by visiting our GDPR page on our website www.thelondonbroker.com/gdpr
It can take up to four weeks for your preferences to be registered on our system, so you may still receive communications from us during this period.
Please note that when you visit one of The London Broker brand partners either on a viewing or a third party location or participate in a viewing or property tour our partners may also ask if you want to sign up to receive marketing communications directly from them about their properties, products or services.  If you provide your personal details to any of our brand partners, the use of that information will be governed by their privacy policy and cannot be managed through The London Broker.  Please ask the relevant broker for details about their privacy policy and how you can manage your marketing communications preferences with them.
4. Using The London Broker Website.
When you visit Thelondonbroker.com we collect information about your device to ensure we can continue to drive innovation and usability to improve your online experience.  Information can be collected through your IP address or through cookies placed on your device.  Some cookies are needed for the proper functioning of the website. Other cookies are used for analytical purposes such as Google Analytics which help us understand how and when you first visited our site, the frequency of your visits and the duration of time spent on our site.  For more information about how The London Broker uses cookies, please refer to our Cookie Policy (www.thelondonbroker.com/cookies)
5. How can you manage the information we hold about you?
Should you wish to know more about what information we hold about you including making changes to, or requesting the deletion of, information that we hold about you, you are also entitled by law to make a data subject request.  You can make a request by emailing us at: enquiries@thelondonbroker.com.  Please note that we may need to exclude certain information as part of your request, for example in order to protect the privacy of other individuals or if we are permitted to exclude the information for legal or other reasons.
If you would like to contact The London Broker Data Protection Officer, please email enquiries@thelondonbroker.com
6. How do we keep your information secure?
We make sure that we have information security measures in place to keep your information secure.  Where we ask third parties to work on our behalf, before sharing information we always make sure that they have sufficient information security measures in place.
Information you provide to one of our brokers may be shared between other brokers within The London Broker network.
We also work with a number of third parties to help us deliver an excellent service to you.  We require all third parties that interact with information to confirm that they have sufficient data protection measures in place to satisfy current regulations.
We will not share your information with any third parties who might wish to market their goods and services to you unless you have provided your consent.  The London Broker does not routinely share information outside of the European Economic Area (EEA).  If it is necessary we will only do so with the relevant protection in line with data Protection legislation requirements.
7. How long will The London Broker keep my information?
The London Broker is committed to keeping your personal information only for so long as is necessary or where we have statutory or regulatory obligations to retain personal information for a longer period, or where we may need to retain the information in case of a legal claim.  Where The London Broker no longer requires information to be in a format where you can be personally identifies, for example where we keep information for analytical and research purposes or transactional information, we will remove any personal details about you.
For Vendors, Retained Buyers, Landlords and Tenants we will retain your information for seven years from the termination of our business relationship.  The business relationship will commence when contracts are signed (Terms of Business and/or Tenancy Agreements) and will terminate once the final transaction has been completed. For Sales and Lettings Applicants if you do not find a property with The London Broker we will retain your details for two years after our last contact with you unless you have specifically told us you are no longer looking in which case we will delete them sooner.
If you have signed up to receive The London Broker marketing communications, then The London Broker will only retain your information for as long as we have your consent to send you marketing. (See marketing Promotions above)
8. Contacting us.
When you contact The London Broker through any channel (including by phone, post, email or social media), we will collect information about you in order to respond to your query, request or feedback.  Please note if you contact The London Broker by phone your call may be recorded for quality, training and security purposes.  Additionally, calls may be monitored to allow The London Broker to collect information for security and regulatory purposes.
9. How will I know if this Privacy Policy changes?
Should we specifically change the way in which we use your personal information or if we need to notify you about a change to the information that we hold about you, we will specifically contact you.
Any future changes to our Privacy Policy will be updated online at thelondonbroker.com with the last date of update displayed below.  We encourage you to periodically check this site to learn about the information that we collect use and share.
The London Broker Privacy Policy was last updated on May 2018.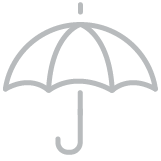 Experience
Unlimited access to our brokers all with at least 10 years experience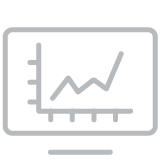 Knowledge
Broad market knowledge with precise property advice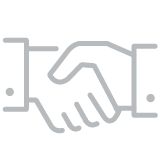 Network
A collaboration of leading property people locally and worldwide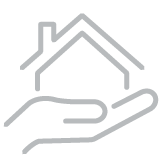 Property Matters
Everything to do with your property, carefully curated