Spectacular 6 Bedroom Signature Villa, the last ocean facing private villa.
Located on an exclusive peninsula, flanked by the warm Indian Ocean and an azure lagoon, One&Only Le Saint Géran presents an exquisite collection of brand-new villas for purchase on a full ownership basis – among the very first One&Only Private Homes to own in the world.
Each home, unique and carefully designed, offers a spectacular island escape where loved ones can gather in supreme comfort. With the delights of an iconic resort on your doorstep, and the wonders of Mauritius in your back yard, they are the perfect sanctuaries to call your own.
This villa is the very last available ocean facing villa and the only 6 bedroom private home available. Encompasing a plot of over 2970 square meters with circa 758 square meters gross area, built in the Modern Mauritian style.  This villa has been carefully designed for the ultimate in comfort and design. Graced with a large private pool, shaded terrace and generous secluded garden and ocean view, this villa is possibly the jewel in the crown of Le Saint Géran Private Homes.
Plot: 2973 sq m
Villa: 758 sq m
Pool: 57 sq m
Pool Terrace: 68 sq m
Owner Benefits include:
PRIORITY ACCESS
You will have priority status when it comes to reservations for the resort's restaurants, experiences, events, and more.
ONE TRANSPORT
Benefit from a 24-hour golf cart service – so wherever you are on the resort, you can be picked up and dropped off at a moment's notice.
THE BEACH CLUB
Enjoy the elegant comforts and convenience of this exclusive complex on your doorstep, including a shop, a toes-in-the-sand restaurant, and direct access to the beach that lies in front of the estate.
COMMUNITY
With exclusive spaces and events reserved just for our homeowners, you can connect with like-minded neighbours, form friendships and have the opportunity to create a unique 'tribe' of your own.
FULL FREEHOLD OWNERSHIP
All of our homes are sold on a full freehold ownership basis, which means you'll have complete peace of mind with your purchase – now and into the future. As a homeowner, you can also benefit from our Private Homes Rental Programme, so your villa can earn you revenue when you're not there.
FRIENDS AND FAMILY
Sharing is everything, so your loved ones can also benefit from our exclusive services, as well as priority access on resort and so much more.
CLUB ONE
Our hub for all things active, Club One is home to a state-of-the-art fitness centre, with yoga classes, spinning, Zumba, mini-golf, tennis, padel and a range of other activities
Our idyllic island lies off the southeast coast of Africa in the Indian Ocean, east of Madagascar, and is blessed with a mild tropical maritime climate. With white sandy beaches and translucent lagoons stretching all along its 170km coastline, calm, protected waters are yours to enjoy year-round.
Mauritius is a harmonious melting pot of ethnicities, with over three decades of sustained economic growth and noted political stability. This makes it an attractive destination for global
commercial investors, not to mention private home owners.
Known as the 'Grande Dame' of Mauritius, One&Only Le Saint Géran has been making waves since her inception over forty years ago. Sparkling in crystal seas, on a private peninsula wrapped in ribbons of sand, One&Only Le Saint Géran is a vibrant tropical playground where the marvels of Mauritius are revealed in ultimate style.
Captivating excursions through our colourful capital, the rugged national park or our marine reserves, filled with life. A world of active and mindful discovery on the resort, from water sports to yoga and natural spa therapies. Sensational destination dining, from stylish Asian fusion to rustic daily catches served straight on the beach. And between it all, our sincerely warm, personalised service in the seclusion of your blissful island retreat.
WEATHER
Mauritius enjoys an ideal climate year-round, with temperatures averaging 33°C / 91°F from October-April (Spring/Summer), and 24°C / 75°F from May-September (Autumn/Winter).
TIME ZONE
The island is four hours ahead of Greenwich Mean Time (GMT+4).
LANGUAGE
The official language of Mauritius is English, although French and Creole are also commonly spoken among locals.
CURRENCY
The local unit of currency is the Mauritian Rupee (Rs).
To find out more about this villa or indeed any of the One&Only private homes available at Le Saint Géran, please don't hesitate to reach out directly.
NB: Images displayed are not of the villa but either renders, the show villa and resort imagery.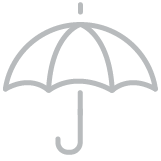 Experience
Unlimited access to our brokers all with at least 10 years experience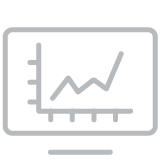 Knowledge
Broad market knowledge with precise property advice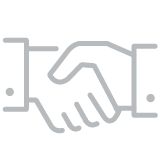 Network
A collaboration of leading property people locally and worldwide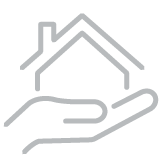 Property Matters
Everything to do with your property, carefully curated